EXCEPTIONAL ENTERTAINMENT
HIGH-PERFORMANCE AUTOMATION
Family Room Entertainment

High-Resolution Multi-Room Audio

The Ultimate Smart Home Experience
---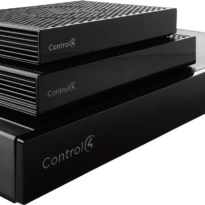 The EA Line of Smart Home Controllers
Entertainment is central to every smart home and controlling the sources of digital entertainment in even the simplest systems is complex. Add to that, the growing number of connected devices we acquire to simplify life and it's clear that smart homes need the automation horsepower only Control4 can provide.
The EA line of smart home controllers is purposebuilt and priced to deliver the power, performance, reliability and high-impact entertainment for your smart home—whether in a single room or for an expansive property. Each model can automate and control all your entertainment equipment, in addition to lighting, security systems, climate control, door locks, cameras and more. With a single remote or a mobile app, you can control it all.
Powerful automation. Purpose-built for great entertainment.
One remote controls everything in a single room—or around the home
24-bit high-resolution audio is standard
Built-in streaming services from Deezer, Napster, Pandora, Rhapsody, TIDAL and TuneIn Radio
Interoperates with over 9500 digital products
Robust and reliable to power homes of any size
Control4 mobile app keeps you connected whether you're at home or away
---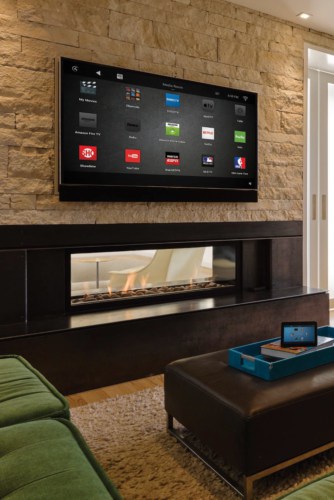 Smart Entertainment For Every TV
Get your smart home started with an affordable smart entertainment experience that connects and automates all of your audio and video devices with a single remote.
Watch a movie or your favorite TV show with the press of a button
Easily control your music and entertainment from all of your favorite devices, including Amazon, Apple, Heos, LG, Roku, Samsung, Sonos, Sony, and thousands more
Enjoy millions of songs and playlists at your fingertips with native streaming services like Deezer, Pandora, Rhapsody, TIDAL and TuneIn Radio
On-screen TV navigation is fast and responsive, easy enough for the whole family to use
Easy to enhance your entertainment experience by adding smart lighting, climate control and intelligent security
---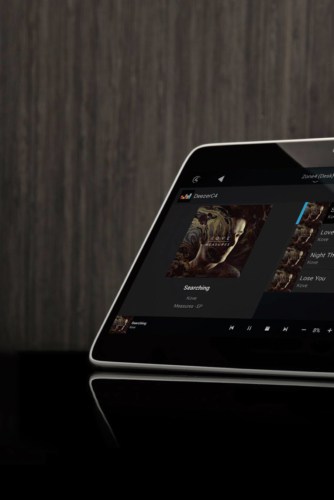 Stream Music Throughout The Home
Advanced audio architecture and multiple audio zones stream high-resolution music throughout the home.
Fill every room in your house with crisp, clear 24-bit high-resolution audio
Stream music from up to three sources simultaneously, including built-in support for AirPlay-enabled mobile devices, native streaming services, your music library or hundreds of other music devices
Add smart lighting throughout your home for one-touch convenience, stunning ambiance and energy efficiency
Automate your security system, door locks and garage doors for added peace-of-mind, while you're at home or away
High-performance automation delivers personalized entertainment, and lighting experiences that can be programmed uniquely for your Smart Home
---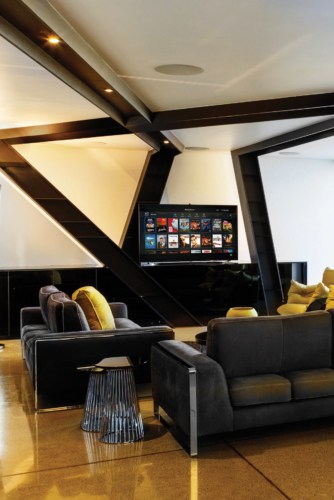 High-Performance Automation Horsepower
Crisp, clear 24-bit audio and the horsepower to connect and automate virtually everything in large homes.
All-new advanced audio architecture delivers 24-bit high-resolution audio throughout the home for the most discerning audio enthusiasts
Every member of the family can listen to his/her own music anywhere in the home with built-in support for up to five simultaneous audio sources
Easily expands to support more audio or video sources, including 4K video
High-performance automation horsepower to manage hundreds of devices throughout homes of any size
Designed to automate virtually everything in the home, including interior and exterior lighting, shades, cameras, door locks, security systems and more

Testimonial
This year, Control4 was again the leading home control brand among the CE Pro 100 highest-revenue home technology integrators.

In my 21 years of covering the smart home industry, I know of no other company that went to market with a full slate of connected home solutions, and the actually succeeded, much less dominated.