Araknis Networks

About Araknis
Araknis products are expertly engineered to deliver best-in-class performance and support a wide variety of networking needs for professional integrators. With Araknis, you'll get supreme dependability, even in the most demanding environments.
Araknis was designed for speed. It streamlines complex networks by getting devices to interact together with ease. Each device is expertly engineered to deliver best in class performance, install with ease, and look good in any home.
---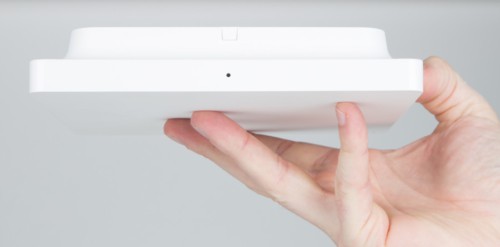 Wireless Access Points
Thoroughly tested and designed with you in mind, these WAPs provide industry-leading speed, coverage and reliability. Plus, its dynamic, sleek look blends into any environment with ease, while Fast Roaming capability allows for optimum performance in multi-WAP installs.
PERFORMANCE
Our WAPs outperform the competition on both 2.4GHz and 5GHz,to ensure you get the best out of your wireless network. Plus, the 500- and700-series models incorporate Wireless-AC for greater speed and performance.
---
Switches
As the backbone of every network, we offer a full line of enterprise-grade network switches to support all your network needs. 110 switches incorporate Unmanaged+, which combines the reliability of an Unmanaged switch with the capability of OvrC. The mid-tier line of 210 switches provides partial PoE, while 310-series switches support full PoE and PoE+.
THE SPEED AND SUPPORT YOU NEED
When it comes to big bandwidth and high-speed Ethernet, this switch has you covered – with a whopping 1Gbps on every port at the same time. It's perfect for multiple high bandwidth devices – such as Smart TVs, Apple TVs, IP surveillance systems, gaming consoles and Video On Demand services.
STYLE AND SUBSTANCE
A slim, 1U design features a glossy finish and blue LEDs, making for a AV-centric switch that you'll be proud to install.
---
Routers
Built for superior performance, our 300-series routers include dual-Gigabit WANs that can be configured to load-balancing or link failover modes, extensive VPN support, plus an embedded firewall for wide-ranging network security. You also have the option to troubleshoot the device remotely through the cloud with OvrC.
DUAL-WAN GIGABIT VPN
This feature allows a dealer to connect the client network to two different ISPs (for example: TWC and Comcast) and have the WAN links configured either as load-balancing (i.e. active/active) or link failover (i.e. active/standby).
PERFORMANCE
Delivers ~500Mbps bi-directional throughput, a line-rate throughput of 1Gbps per port across all 4 LAN ports and lowest latency on LAN switch testing.
VIEW TOLLY REPORT >
---
OVRC ENABLED
Our OvrC app delivers remote access that can reboot the device, change settings (such as name or IP address), download and apply firmware updates, and more.
LEARN MORE ABOUT OVRC >>
---